Developing solutions that puts trust in the things that matter now and in the future.
At Dust Identity, we believe that authentic products tell powerful stories and build beloved brands. Our customers come to us in search of advanced identity tools to protect and connect the most valuable products and physical objects from battlefields to playing fields and everything in between. We deliver elegant, adaptable, long-lasting solutions that solve our customers' need for more control over their brand, products, and parts.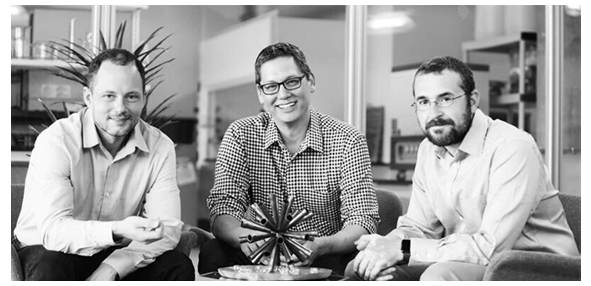 History
Tackling Global Trust Gaps with Science
In 2011, co-founders Ophir Gaathon, Jonathan Hodges, and Dirk Englund met as three PhDs at Columbia University studying the quantum characteristics of diamonds. A few years later at MIT, DARPA approached them with a critical problem in supply chain security: trusted physical identity of high-value components didn't exist. The team recognized that the quantum properties of microscopic diamonds made them uniquely suited for creating physical fingerprints for product and part traceability. From there, Dust Identity was born. Today, Dust is embedded in some of the most complex value streams for organizations leading initiatives centered around national security.
Vision
We strive to protect and connect every thing that matters.